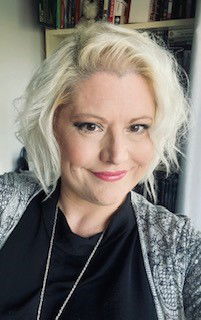 I have always had a passion for the written word, so never in my wildest dreams did I believe I could do this for a living, but here I am, living the dream.
In my previous career in sales and recruitment I was always first to volunteer to do anything creative, from writing reports to bid and tender writing. I have extensive experience of tailoring work to customers' requirements and pride myself on a job well done. I enjoy building a strong rapport with my customers and really drilling down into their motivations and ambitions.
I am trained in psychometric profiling which enables me to ask the right questions to uncover information. I am not afraid to challenge and always give honest and accurate feedback. I've found my approach highly successful with building customer relationships.
I am a published short story writer and poet, and hold diplomas in Creative Writing, Short Story Writing, Writing for Children and Digital Marketing. I plan on one day writing a novel of my own in the horror genre, equal to the amazing writing of some of my heroes Richard Laymon, James Patterson, Shaun Hudson and Edward Lee.
During lockdown I wanted to support other business owners, so I began Thursday Thread Business Networking on Zoom. Now lockdown feels like a distant memory, Thursday Thread has become a part of my business and I love helping others to succeed.
I live in Solihull, West Midlands with my incredibly patient partner Mark and my cheeky stepson Max. In my spare time I help other freelancers get off the ground, by providing coaching, mentoring and ongoing support. I believe, as a freelancer, it is so important to stay grounded and to help others realise their dreams just like I did.
I look forward to the future and everything it may bring.